Julie Amende to Head SkyWater Search Partners' Expanded Financial Services Practice
January 9, 2021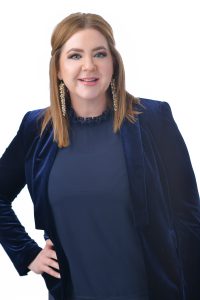 SkyWater Search Partners is pleased to welcome Julie Amende to lead our Financial Services placement practice area. Over the past twenty years, Julie has become one of the Twin Cities' leading recruiters in the Financial Services space.

"Julie brings a depth and breadth of investment advisory, institutional sales, product management, and executive recruiting experience that is nearly impossible to find. Given her track record, goal orientation, and her high energy approach to growing this part of the business, we are delighted that she is joining SkyWater Search Partners to head up this vital area."

– Adam Hoffarber, Partner
Julie's twenty-year career spans virtually every aspect of the finance, commercial banking, and institutional sales arenas. She has thrived in small, boutique firms as well as some of the largest and most prestigious financial services institutions in the country.
"My passion for this industry began when I was a kid. My dad was a fixed income trader and I grew up talking about investments at the dinner table. I was able to cultivate that passion and deepen my investment knowledge throughout my career leading me to where I am today."

– Laura King, Group Director, Marketing Practice
For Julie, the key to matching the right candidates with tip-tier positions is having a deep understanding of how superior investment teams work together.
"I feel like I have an advantage because I know nuances and intricacies of investment placements. I have a thorough knowledge of what works in this industry and I believe that everything I've learned so far has prepared me for this incredible opportunity at SkyWater."
We are very excited to have Julie bring her vision for talent strategy and leadership development to our new Financial Services practice area. Please join us in welcoming her!
Connect with Julie Amende on LinkedIn.
About SkyWater Search Partners: SkyWater is the #1 ranked executive search firm in the Twin Cities metro and the tri-state area. Our practice areas include Accounting & Finance, Information Technology, Engineering, Operations & Supply Chain, Sales, Marketing, Human Resources, Legal, Consumer Packaged Goods, and Construction.
View SkyWater Search Partners on LinkedIn:
https://www.linkedin.com/company/skywater-search-partners/