Laura King to Head SkyWater Search Partners' Expanded Marketing Recruiting Practice
August 9, 2021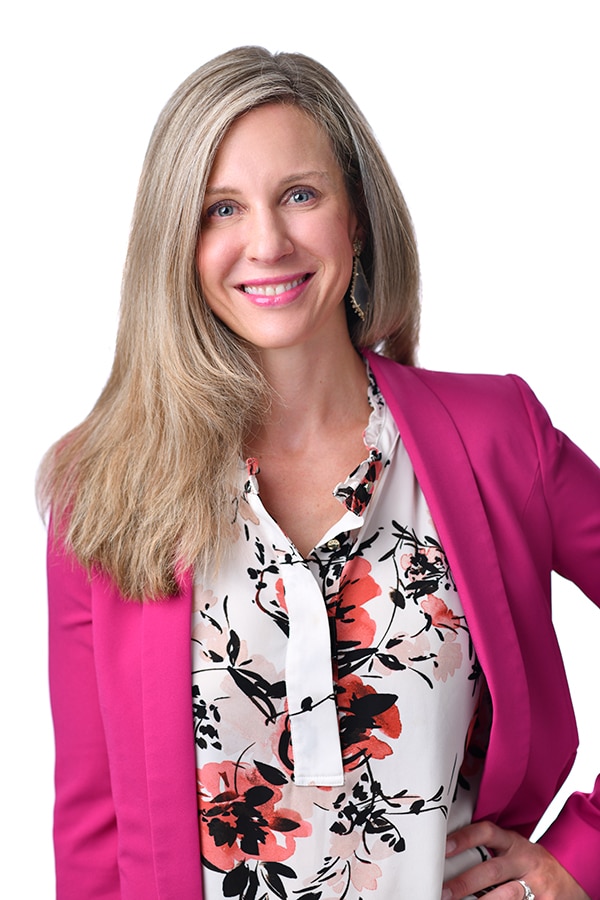 SkyWater Search Partners is pleased to welcome Laura King to lead our Marketing placement practice area. Over the past fifteen years, Laura has become one of the Twin Cities' leading voices in the marketing professional development and networking spaces.

"Laura's reputation in the Minnesota market precedes her; between her unrivaled recruiting success in the marketing space over the past decade, her thought leadership as the founder of Marketers Community, and her incredibly engaging and fun personality, she is a perfect fit for our team at SkyWater."

– Adam Hoffarber, Partner
Laura joins SkyWater with a proven track record of recruiting top marketing talent in Minnesota. She's also worked with many of the Twin Cities' highest performing marketing executives as a leadership coach and through the initiatives of Marketers' Community. She holds a Bachelor of Business Administration degree in Marketing and Management from the University of Wisconsin-Madison.
"The demand and competition for strong, modern marketing professionals continues to explode throughout the Twin Cities. Because I am so deeply connected to the marketing, communications, and creative talent networks in the Twin Cities and throughout the upper Midwest, I'm excited to connect SkyWater clients with the candidates who are the best fit for their organization's goals. After visiting with the SkyWater team over the course of the past month, I was blown away by the talent, values, and collaborative spirit here. I'm just over the moon to join the best executive recruiting firm in the upper Midwest!"

– Laura King, Group Director, Marketing Practice
Connect with Laura King on LinkedIn. Join the Marketers Community.
About SkyWater Search Partners: SkyWater is the #1 ranked executive search firm in the Twin Cities metro and the tri-state area. Our practice areas include Accounting & Finance, Information Technology, Engineering, Operations & Supply Chain, Sales, Marketing, Human Resources, Legal, Consumer Packaged Goods, and Construction.
View SkyWater Search Partners on LinkedIn:
https://www.linkedin.com/company/skywater-search-partners/